Concert Artists
KENRICK MERVINE, Organist
BARBARA MERVINE, Vocalist/Narrator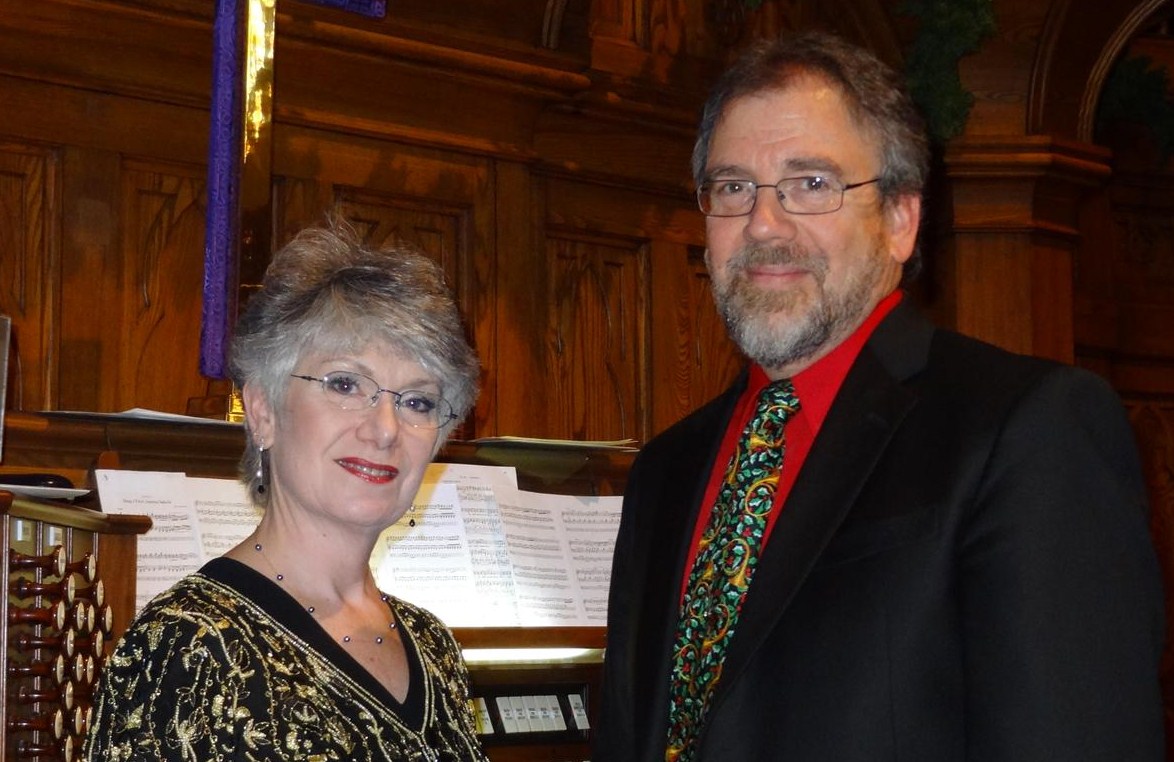 Toccata "Symphony #5"  by Charles Marie Widor
Benedictus "Kleine Orgelmesse"  by Franz Josef Haydn

Impromptu  by Louis Vierne
Amazing Grace  New Britain arranged by Craig Courtney
Kenrick and Barbara Mervine began their careers together while attending Westminster Choir College, Princeton, NJ. Since then, with Ken as Organist and Barbara as Choir Director and Vocalist, they have been performing and teaching throughout the country.
Ken appears regularly as Organist with the Colorado Symphony Orchestra and Colorado Bach Ensemble. He also serves as Organist at St. Luke UMC, Highlands Ranch and Temple Emanuel, Denver. He and Barbara also serve together at St. Thomas More Catholic Church, Centennial, CO.
Barbara has had the distinct pleasure of performing under the baton of Leonard Bernstein, Zubin Mehta, Pierre Boulez, Wilhelm Ehmann, Lucas Foss, and Joseph Flummerfelt.  She has been involved in Community Theater, Music Programs of many denominations, has served as teacher of challenged/special needs/alternate learning style, private instructor, workshop facilitator, choreographer and classroom teacher. Having studied Dance, Drama, and Visual Arts, in addition to Music, Barbara offers a comprehensive and unique understanding of the Performing Arts.
Together, the Mervines have a working relationship with several well-known composers, and enjoy commissioning (75+), composing, and arranging; bringing new and exciting music to Concert and Liturgy.   They enjoy the privilege of being recognized as Allen Artists, and are honored to be training and preparing music leaders of the future.  The Mervines filled in for the "First Lady of the Organ," Diane Bish, at the Pikes Peak Center, a mere three hours prior to curtain when she suddenly became too ill to perform.  They have been featured guest artists on the Hour of Power at the Crystal Cathedral, Garden Grove California. They have also been featured presenters for National & Regional AGO Conventions and for the American Theater Organ Society. Their recordings have been featured on NPR's PipeDreams with Michael Barone, Canadian Public Radio, and on OrganLive.com.
Ken and Barbara enjoy bringing unexpected and unusual works to their audiences, creating a tapestry of  musical depth and dimension, color and variety.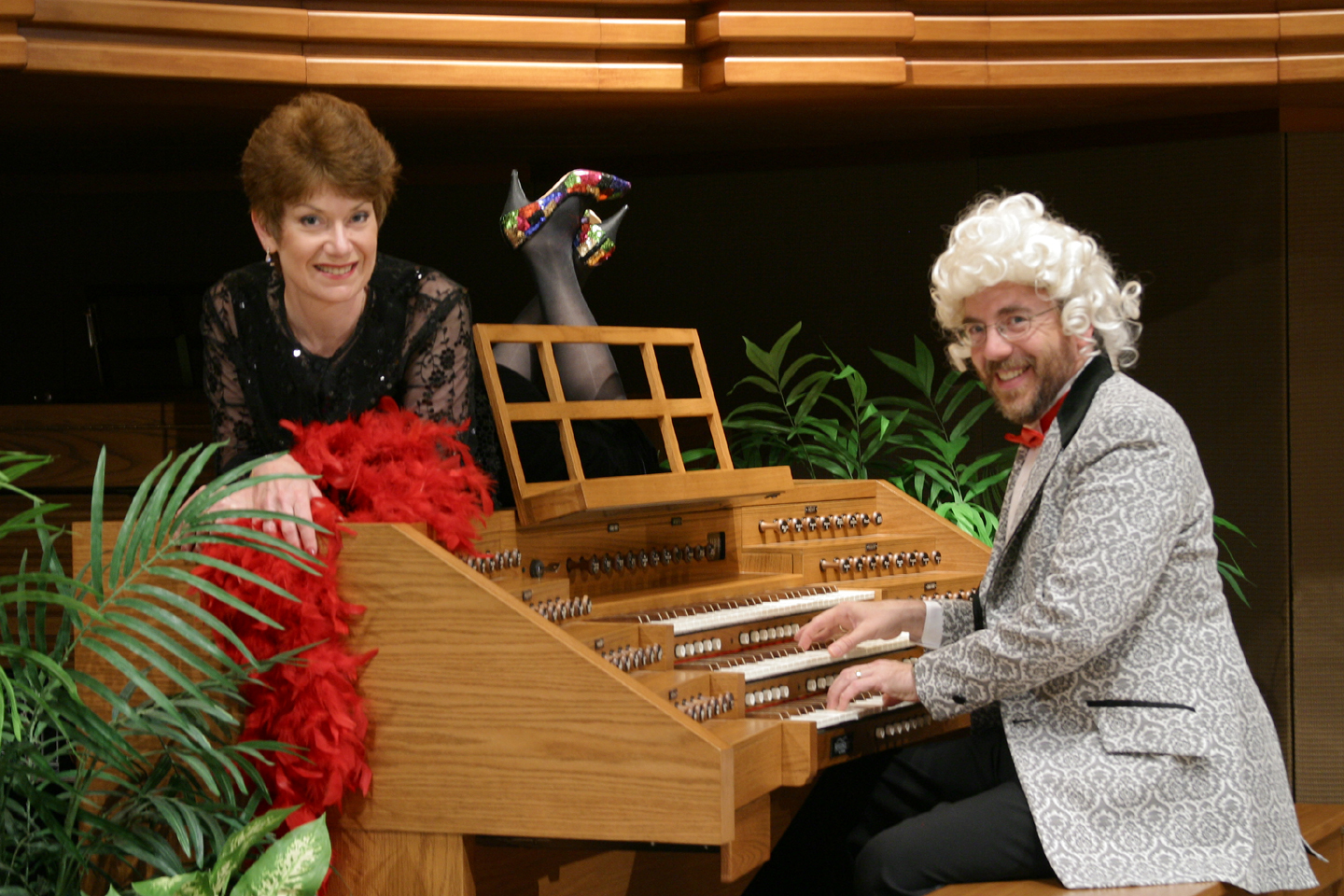 Click here to be taken to our list of upcoming performances. Thank You!